Who is Eligible for an Award?
To be considered eligible for an award, it is necessary to be nominated in writing by a person competent to make such a nomination. (Nominators for the Noble Sports Award')
Confidential Nominations
According to the Statutes of the International Nobel Peace Prize Recomendation Forum, information about the nominations is not to be disclosed, publicly or privately, without having written permission. The restriction not only concerns the nominees and nominators, but also investigations and opinions in the awarding of a prize.
Selection
The International Nobel Peace Prize Recomendation Forum's directors starts its preparatory work on February 1 and submit the ensuing recommendations in the early autumn of the same year to the director general and then executive committee (Prize-Awarding body) which have the sole right to decide. The prize awards must be made not later than November 15; the decisions are final and without appeal. The deliberations as well as the votes are kept secret. Only the results are made public.
News: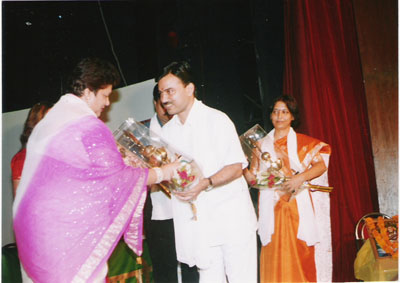 Dr. Mohammed Seraj ANSARI has been awarded "PRAKRATI RATNA AWARD" by Mrs Kum Kum Rao Choudhary-CGM, Sahara Priwar, India on dated. 08th of September-2004 at Lucknow for his contribution towards international sports and world peace.