Partnerships
The INPPRF once dealt with Non-Governmental Organizations (NGOs), Governments etc. By now we know that peace and prosperity cannot be achieved without partnerships involving Non-Governmental Organizations (NGOs), Governments, international organizations, the business community and civil society. In today's world, we depend on each other."
Dr. Mohammed Seraj ANSARI, INPPRF President
Partnerships have become increasingly important to the way the INPPRF conducts its business. Below are some of the entry points for civil society:
NGO Partnerships

The International Non-Olympic Committee-INOC in Consultative Relationship with the INPPRF is an independent, international, not-for-profit membership association of nongovernmental organizations that facilitates the participation of International Sports Federations in INPPRF debates and decisions. INOC is most active and world second largest International Sports Governing Body after International Olympic Committee-IOC, but extends its work to all regions of the world. Since its founding in 1997, INOC has worked to ensure that International Sports Federations voices are heard throughout the international arena. Take me here >>
INPPRF is on the Board of INOC and enjoys a close working partnership on several initiatives.
INPPRF has recently become an International Sports Federations participant in the International Non-Olympic Committee-INOC.
Promoting strong corporate responsibility and fair business practices throughout the world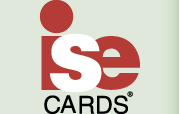 INPPRF is associated with ISE Cards India Ltd., and has recently signed a Memorandum of Understanding for financial support and cooperation to strengthen INPPRF activites in all over the world. From this page you can visit and find International Student Cards Exchange Cards sites. Take me here >>
INPPRF is a partner of www.isecard.co.in.